How much marketing budget?
Based on our service fees and our expoerience.
Why?
Cooperation can be at a good quality/price level, if your monthly online marketing budget is above 3.000 euro!
What will happen if you fullfill this form?
One of our collague will contact you within 8 working hours.
And then?
Together you discuss – in a non-binding way – what your business goals are and how we can relate to them.
We create personalised offer for you
One of our collague will contact you within 4 working hours.
How?
Based on the discussion, our colleague will create – usually within 2 working days – personalized offer which give solution to your business needs.
Office
Hungary 1097 Budapest, Vaskapu street 20.
One of our collagues will contact you shortly!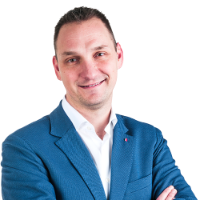 Hernádi Gábor
Sales lead, CEO
---
15+ years of online services sales experience, followed many hungarian online retail sites as founding member of Ecommerce Hungary Organization.
Botond Nádor
Consultant Sales
---
7+ years of digital sales experience. His 5+ years online marketing consultant history, he will keep in mind performance aspect of your future campaigns and help to transfer business needs to consultants.
Viktória Csontos
Sales assistant
---
With her 3+ years - finance and online - sales experience and enthusiasm, she will help you to find services for your business goals.